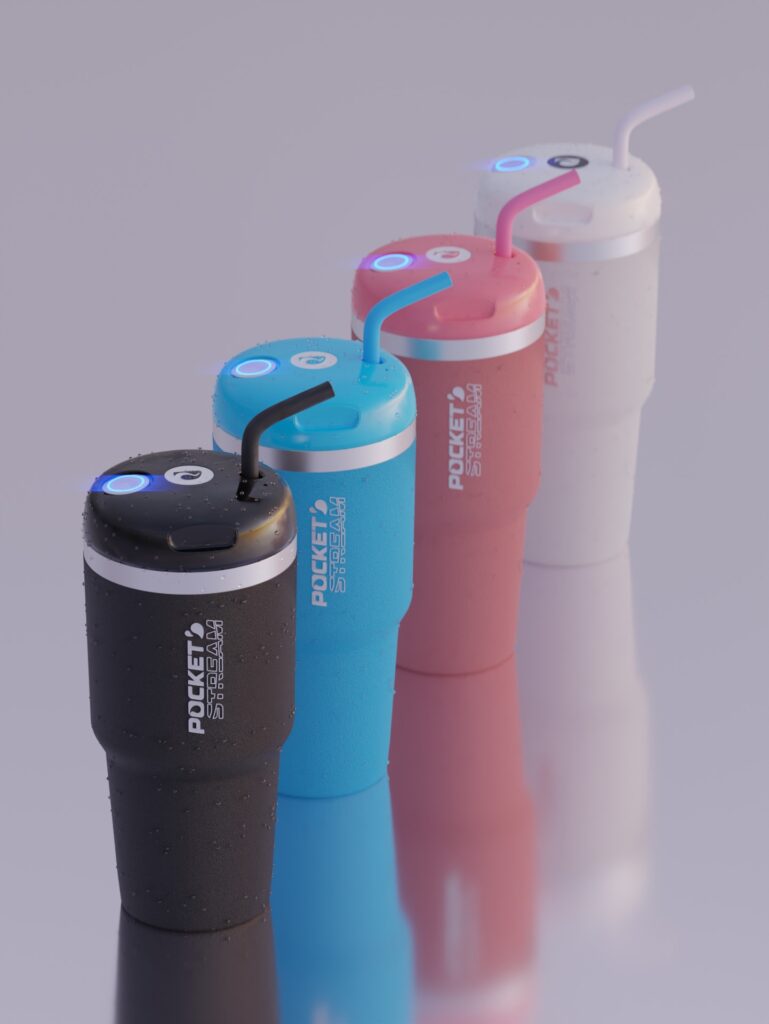 The POCKETSTREAM was designed with assistance mind.  Any straw fitting the aperture designed for it, will allow proper functioning of the device. Which opens possibilities to different size of straws according to the user's need. Everything is designed, for an outstanding "handsfree" drinking experience.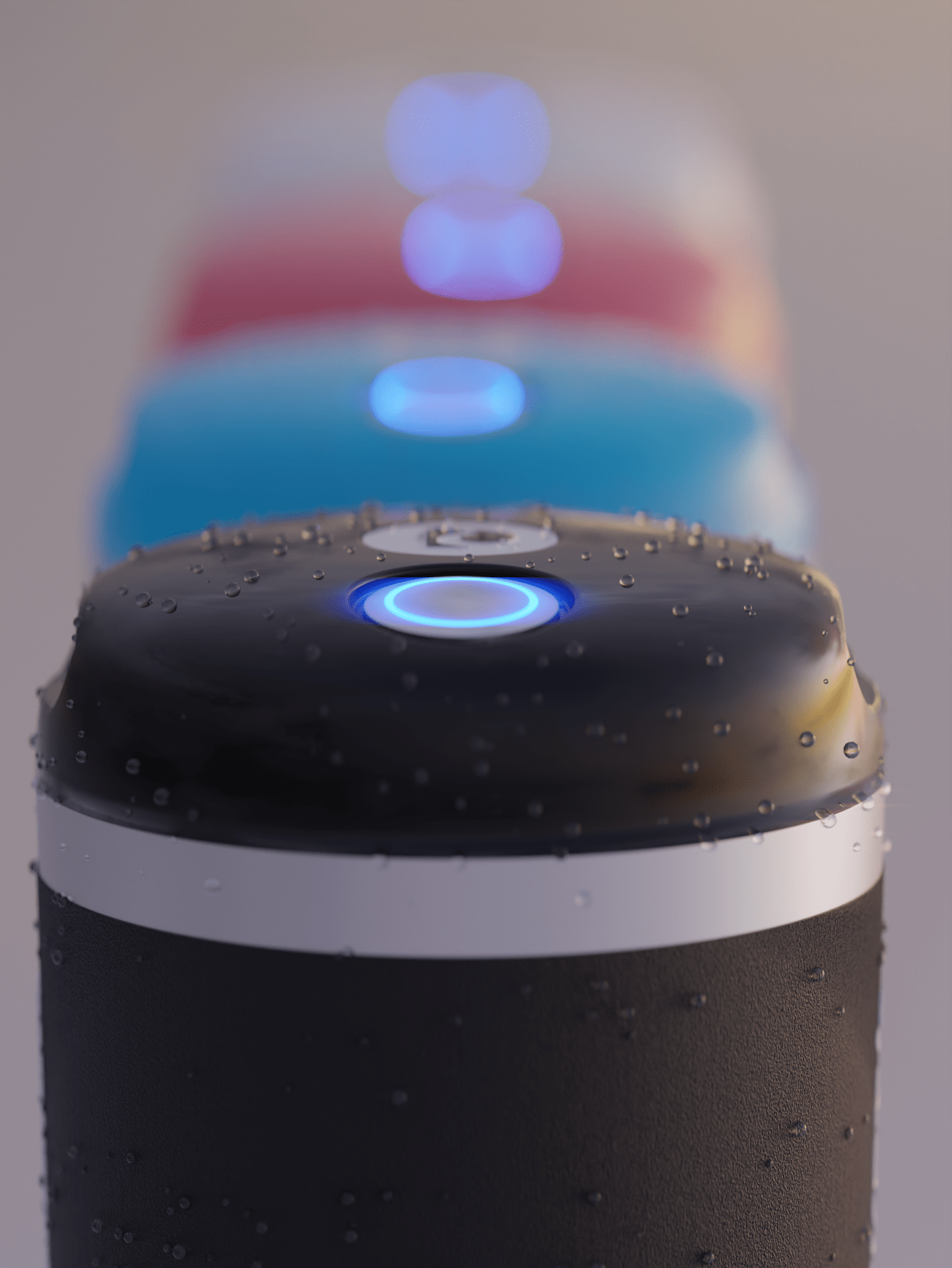 An easy life is usually a happier one. This is why the POCKETSTREAM is designed to procure the smoothest hydration experience on the market.
At the push of a button experience a personal drinking fountain. The liquid is pushed out of the cup directly into the user's mouth cancelling any suction previously deemed necessary. This is compatible with any type of liquid save for "heavy Liquids". Sodas, coffee, tea, juices and of course water work brilliantly with the POCKETSTREAM. Furthermore, its stainless-steel cup guarantees optimal temperature retention for your comfort.
Once set up only the actuation of the button is necessary to enjoy an smooth, an exciting hydration experience.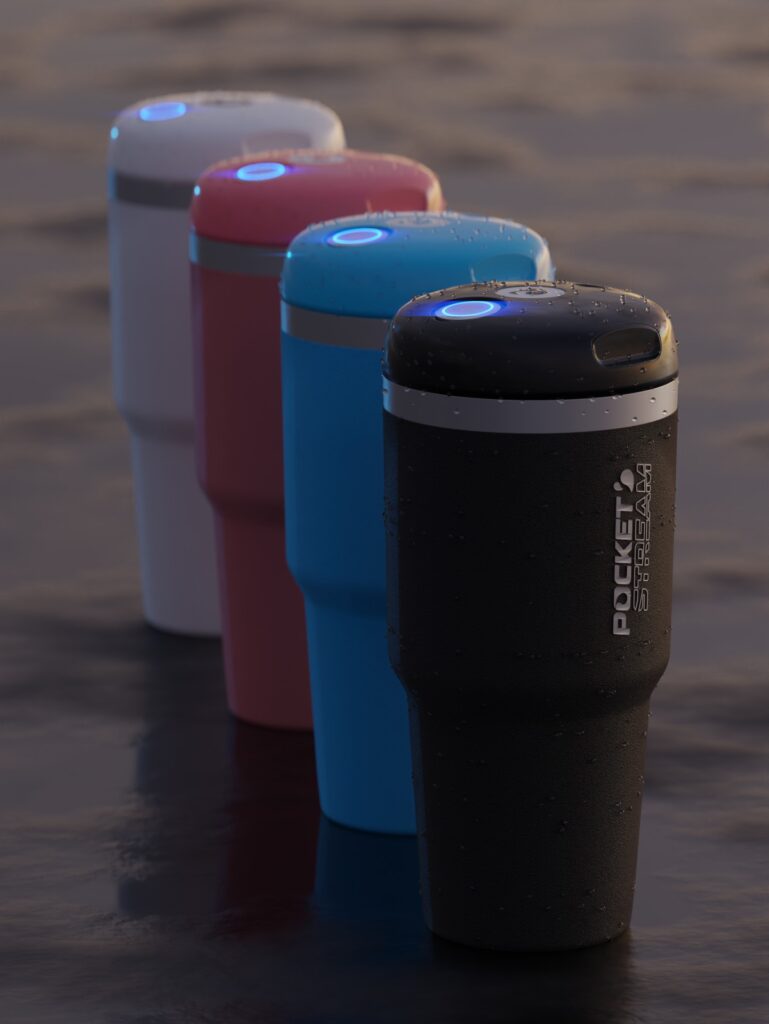 Independence and Individuality
Assistive technologies usually push "attractive design" at the very bottom of the list in favour of practicality. However, we believe that these two can come hand in hand and work together to create an awesome product such as this one. 
A blend of practicality, design and colours to bring you a product that you will enjoy using and looking at. 
Help doesn't have to sacrifice fun, good looks and personal preferences !